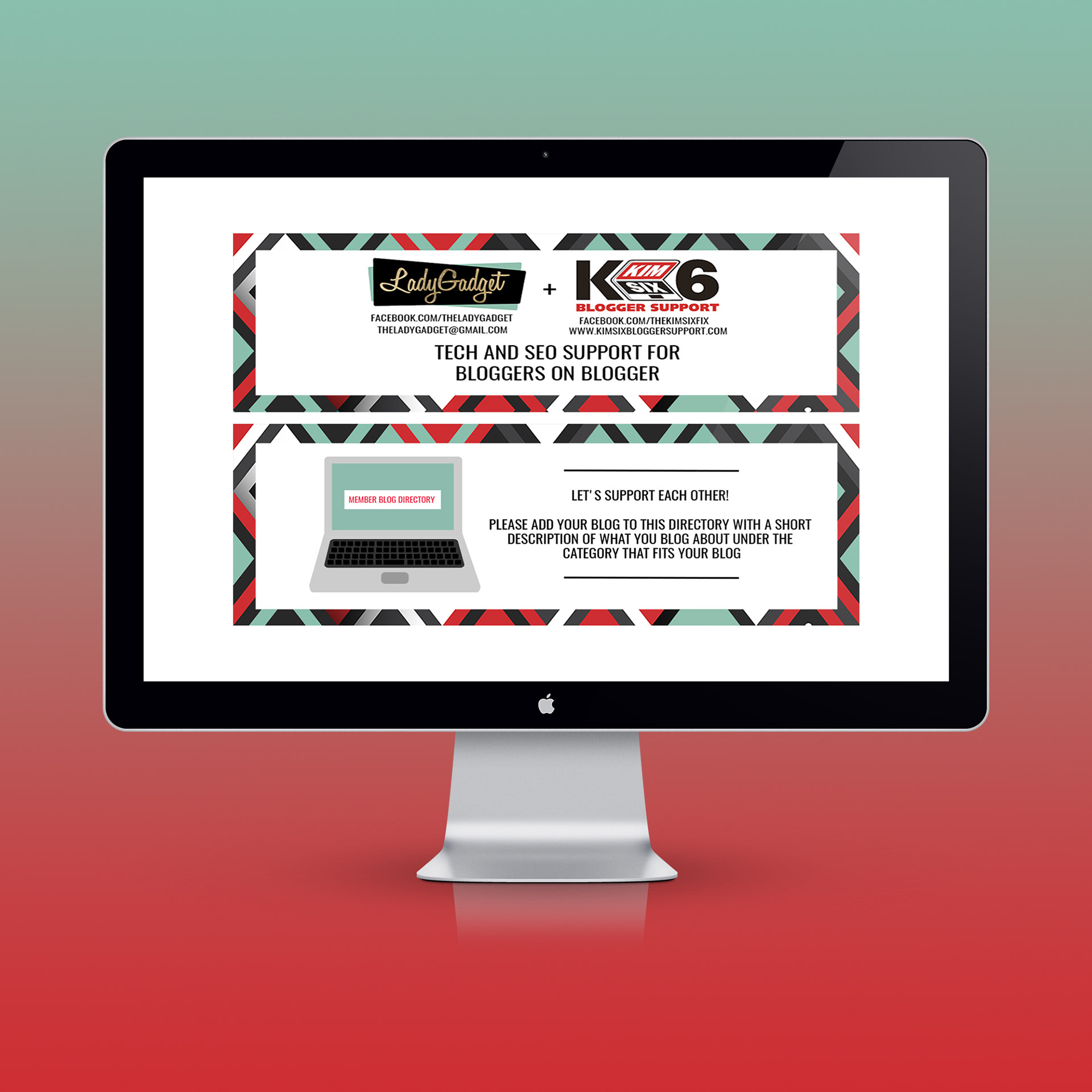 Designing Social Media Covers (Facebook) For A Facebook Group 
I don't know if you know it, but a lot of my graphic design work comes from
my blog
and the rest, from 
my Etsy shop
. 
My blog is hosted on Google's blog hosting service,
Blogger
. And as a fan of the platform myself, I felt really good working on this project.
Rebekah from TheLadyGadget
came to me for getting a Facebook cover designed for her Facebook group that she runs with a fellow blogger. I knew I had to say yes because the group is so helpful. 
Rebekah also wanted a cover photo for the document that she had on the blog, which is a directory of all bloggers in the group. I had an amazing time working on this project because Blogger as a platform is so close to my heart.  
Rebekah wanted the design to match her, and her fellow blogger Kim's branding because they co-own the group. Fortunately for me, the colours all go well because Rebekah had green in her branding and Kim red and black. 
Here's what Rebekah had to say about her experience working with me —
"Just saw the designs! They look fantastic! Thank you so much!" - Rebekah
Do you have a similar requirement? Or a project in mind where you could use some graphic design services? I'm your girl! Just
get in touch
with me and let me know. I pride myself in offering affordable graphic design services for bloggers, small business owners and creative lady bosses.